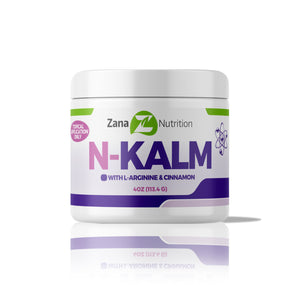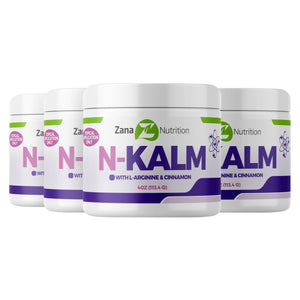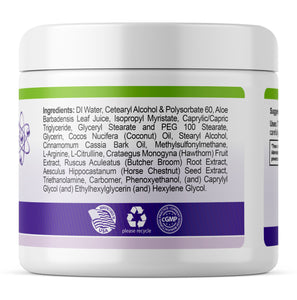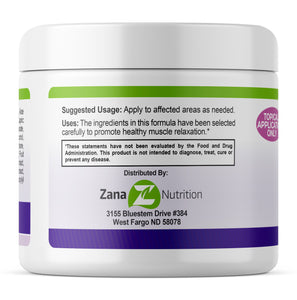 Description
N-Kalm® is a proprietary topical cream made up of multiple ingredients carefully selected (L-Arginine, L-Citrulline, Cinnamon Bark Oil, Butchers Broom, Hawthorne, Horse Chestnut, Beet Root) to promote healthy blood flow through vasodilation of blood vessels.
N-Kalm® also supports circulation, promotes relaxation of tight/cramping musculature and normal vascular tone.
It offers soothing ande effective comfort to sore areas as well as being a great moisturizer it has a pleasant cinnamon scent and is non-greasy.
DOCTOR RECOMMENDED
"We are able to help people with really bad knee pain using A-Kalm."
- Dr. Jim
"Patients love the smell and the results they get."
- Dr. Clint
"Our pain patients like A-Kalm better than other products on the market."
- Dr. Tim
REAL STORIES FROM REAL CUSTOMERS
"There was no pain."
- Patricia
"Because of the N-Kalm and ALA, I am getting out of the house more."
- Christine
You Deserve to Live Pain-Free
If you are suffering from neuropathy, severe nerve pain, or deep muscle aches, N-Kalm is the answer! Our unique formula is clinically formulated to support healthy circulation and muscle soothing relaxation.
At Zana Nutrition, we believe you deserve the best. We're proud to offer products free of harmful chemicals, irritants, dyes and colors.
Let's calm your pain so you can start living a pain-free and ache-free life again!
Start your Journey to a Pain-Free Life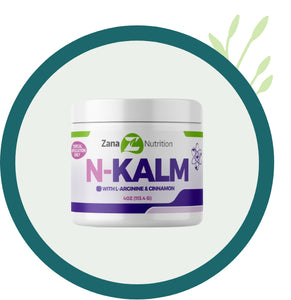 Order a jar of N-Kalm
Rub the cream onto problem areas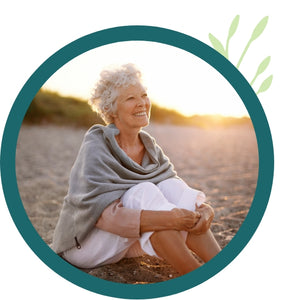 Enjoy maximum, lasting relief
How much A or N-Kalm do I use at a time?
Because these products offer superior absorption, most clients use a quarter to a half-dollar size amount of the topical on their symptomatic areas as needed. External use only.
Can I use A and N-Kalm together?
Yes! We strongly recommend that you use A-Kalm in the mornings on your symptomatic areas for relief and use N-Kalm at night on the same areas. This will allow you to have a better day by reducing your pain, muscle spasm and nerve symptoms. The N-Kalm at night helps to improve circulation which reduces swelling and helps support healing in those areas.
*TIP: If you want quicker results and absorption, be sure to put the products on immediately after a shower or bath.
Why are your products superior to other brands and competitor products?
At Zana Nutrition ALL of our products are formulated by a Doctor who has successfully treated thousands of patients who were suffering with chronic pain. Each product is custom-tailored with our clients' needs in mind and ONLY the best ingredients and in the proper researched dosages (no more and no less). All of our products are fast-acting, long-lasting and contain zero Parabens and Sulfates. We do not use any harsh chemicals, irritants or dyes. Our Money Back Guarantee speaks to our confidence in our products helping you find the relief you deserve.
Why should I subscribe to Zana Products?
There are three reasons to subscribe:
1) Save money
2) Save time ("set it and forget it")
3) Most importantly, to help maintain your relief from from nerve pain, muscle aching/cramping, arthritis, joint pain or the inability to sleep. This means that you can continue doing the things that bring you the most joy without being limited by pain. With a subscription we will happily deliver your products directly to your door every month, so that you never run out. There's no obligation, and you can cancel or modify your subscription anytime.
Can I talk to a real person?
Yes, we'd love to talk! We are a U.S. based company and excellent customer service as well as meeting our customers needs is very important to us. Our customer service team is available Monday through Friday, between 9am and 6pm. You may reach us at 866-725-3337 or email us at info@zananutrition.com.
Are these supplements safe to take?
Yes. All of ZANA Nutrition's products have been used by thousands of people both safely and effectively. Our supplement line is the premier pain relieving and health promoting brand carried by dozens of physicians nationwide. When in doubt, please verify with your primary physician.
What do the topicals smell like?
A-Kalm has a very mild and soothing menthol scent and N-Kalm has a very pleasant cinnamon scent.
Will Zan-Zzz make me groggy and in a fog the next morning?
Nope. Unlike other sleep aids that use way too much melatonin, ZAN-ZZZ's uses a very specific blend of ingredients in researched dosages to effectively help one rest, relax and sleep without causing the typical side effects of headaches, grogginess, mood swings and lack of deep "REM" sleep. Try it today and experience the relaxation and sleep you deserve.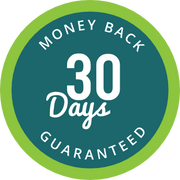 30-Day Satisfaction Guarantee
If you don't experience a significant decrease in nerve, joint, or muscle pain, we'll refund any purchase within 30 days.